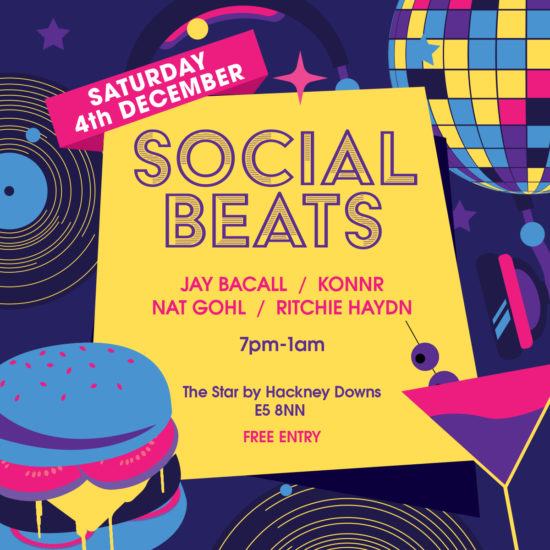 Social Beats Saturdays @ The Star by Hackney Downs
Sat 4th Dec
12:00 am - 1:00 am
OH YES! Social Beats is back and this time for a Saturday session! The venue for this one…The Star by Hackney Downs! 
We Can Not Wait! And guess what – IT'S FREE ENTRY!
Head on down, enjoy the pub vibe and listen to awesome electronic vibes!
Each event we welcome superb underground talent taking control behind the decks.
So…mark the date in your diary…share with your mates and look forward to the vibin' night to come.
Enjoy The Social, Love The Beats.
Social Beats Saturdays @ The Star by Hackney Downs
Saturday 4th December
7pm – 1am
Line up:
Jay Bacall
Konnr
Nat Gohl
Ritchie Haydn