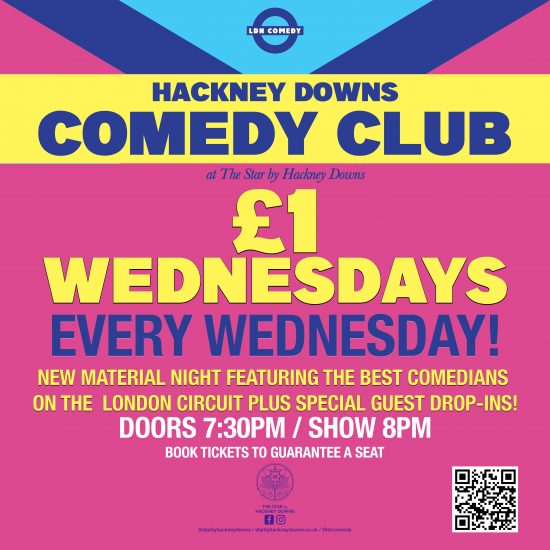 Hackney Downs Comedy £1 Wednesdays
EAST LONDON'S BEST COMEDY NIGHT IS NOW ON EVERY WEEK!
Hackney Downs Comedy Club is bringing £1 Wednesdays to Hackney Downs. Six of the best up & coming acts from the London circuit will be trying out brand new jokes EVERY WEEK at the Star by Hackney Downs pub!
Expect anyone from TV comics trying out stuff for upcoming tours to the stars of tomorrow tightening up their club sets. Tickets are just £1!! This is a comedy night that is cost of living crisis proof!
Grab your tickets now to avoid disappointment!