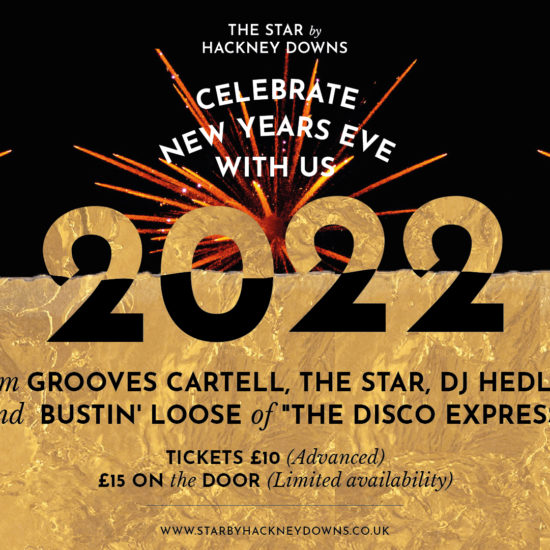 GROOVES CARTELL & THE STAR PRESENT NYE @ THE STAR BY HACKNEY DOWNS
Fri 31st Dec - Sat 1st Jan
9:00 pm - 3:00 am
Are you ready to celebrate the arrival of 2022?
Be at the Star by Hackney Downs for New Year's Eve.
On our main floor, we have music from Gooves Cartell & The Star. All the way from Berlin, DJ Hedly & DJ Joss will be on the decks to ensure you are hearing the best in funk, electronic, and house music.
In our upstairs space, we have a DJ set by Bustin' Loose of "The Disco Express". The best in Nu-Disco & Soulful Dance from Hackney or anywhere around.
Say bye to 2021 in style at the Star By Hackney Downs.
https://www.designmynight.com/london/pubs/hackney/the-star-of-hackney-downs/grooves-cartell-the-star-present-nye-the-star-by-hackney-downs?t=tickets